Many shows, openings and events have been organized over the years. Some of them are highlighted here. For example one show was announced in 2005 as follows -
Bergamot Station Presents: Susan Weinberg and Rachelle Mark - large, abstract, experimental, roofing tar and gold textural paintings and small, abstract resin paintings. These paintings, when seen together, evoke the look of precious jewels surrounded by an earthy presence. The two artists have worked together for the past 25 years, creating the finest line of hand-painted fabric in the United States as well as developing their own identity. They have presented to the fine-art world these very unusual paintings, built up with many layers of paint, creating richly textured surfaces and intimate images from their own personal inner depths. The works are deeply meditative, and invite the viewers to put themselves into the painting.

In addition, from time to time Susan has presented her historical Venice-Santa Monica watercolors. This body of work was completed in l979 from her studio on the Boardwalk, and shows the activity of the beach during that period - the roller skaters, musicians, events and buildings - now long gone but replaced with new and in some way similar things and activities. The watercolors have been turned into giclee prints, as most of the 250 pieces were sold during the 1980's. The paintings are fun and really give the feeling of our wonderful beach area.

BGH Gallery - 2525 Michigan Ave., Santa Monica (3l0) 3l5-9502. www.artla.com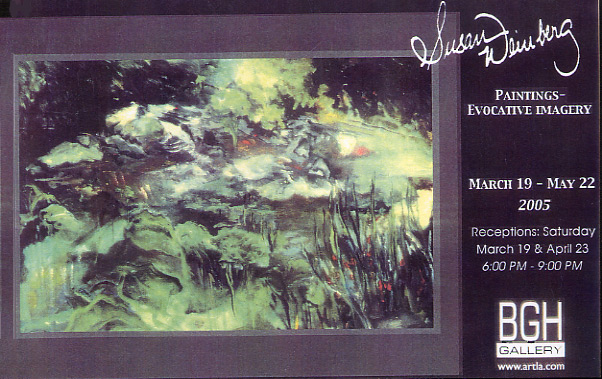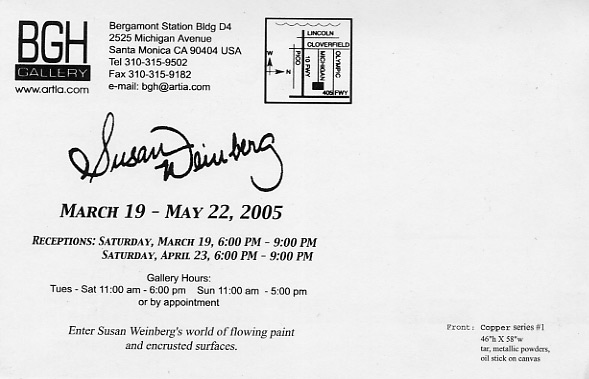 Another show was held at the Woman's Club of Hollywood.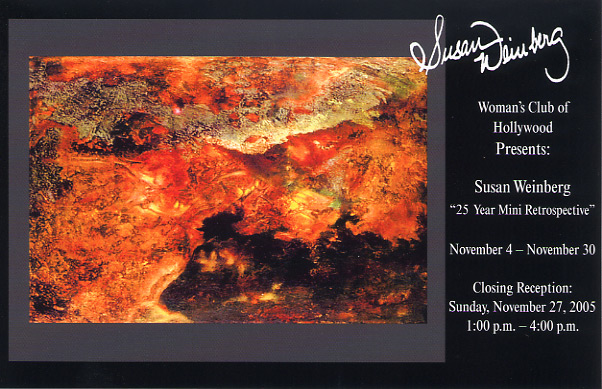 This is a page from the Guild source book of architectural and interior art published in 2005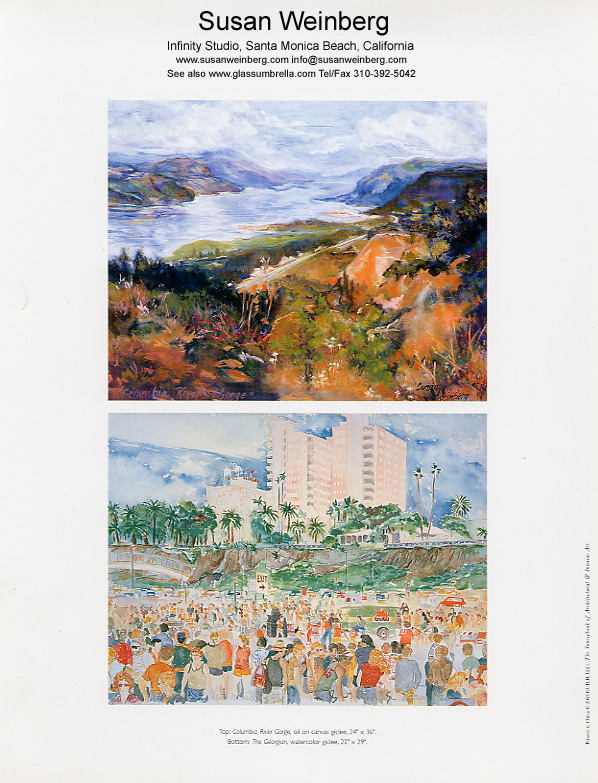 One of Susan's first shows was at Small World Books and Gallery. At that time Infinity Studio was located on the corner of Clubhouse and the Boardwalk. Her watercolors have since been shown in numerous restaurants along the Boardwalk and in the famous Rose Cafe on Rose Avenue just up from the beach.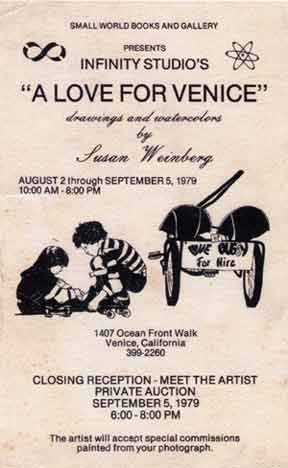 In the 1980s we incorporated and produced a renowned line of fabrics.